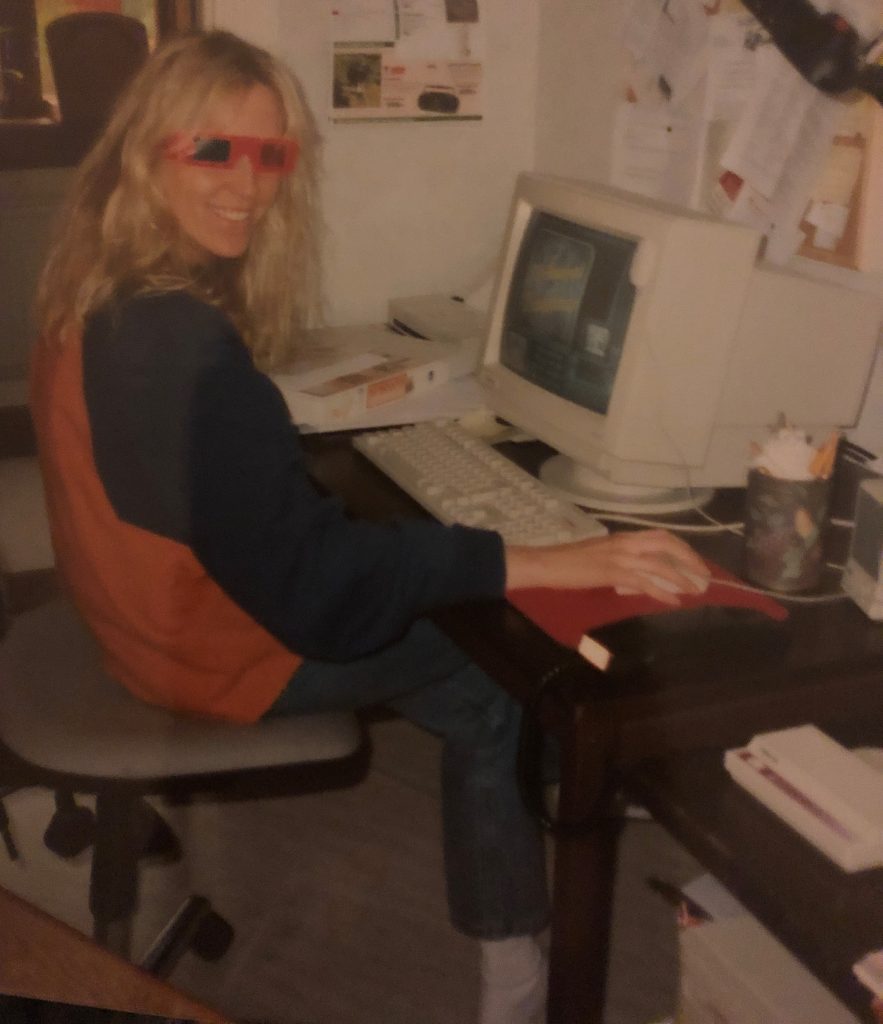 Hello! My name is Lise Rasmussen, I live in Stockholm (Sweden) and I've been a nerd since mid 90-s as you can see from this awesome and dorky pic from that time… I remember that computer, loved it! Windows 95 was released and it was a game changer! PS. Look at those short pants and white socks, omg 😀 😀 Those were the days!
I have worked with SharePoint since 2003 which is a quite long time now! Sometimes I love it and other times I end up in trouble… And those times are often documented here 🙂 It's a constant learning curve working with this product and I always feel that there is so much more to learn. At least my job never gets boring or comes without challenges.
I believe in #SharingIsCaring, hey that is why we do this – blog, tweet and spread the knowledge in all forums – right?! The SharePoint (and Office365) community is very strong and I want to contribute as much as I can. It takes a lot of time to blog, more than you know if you haven't done it, you must write all steps and screen shot them and it takes hours to finish a blog post. It's faster and more fun to talk and share so in 2017 I launched a podcast, WITGirls Podcast (WIT stand for WomenInTech), where me and my friend Christina Gibson share news and experiences from working with these products daily as consultants. The podcast is released once a month, so be sure to subscribe so you don't miss out! Links to the listen: Podbean or iTunes
In the SharePoint world, it's hard to give your self a proper job title so not really sure what the correct one would be for me 😉 but having worked a lot with server administration and all the things that comes with that like upgrades, migration, server installation, server configuration, search configuration, user profiles etc I guess I'm sort of IT Pro, but I'm also on the business side with implementing solutions and functions in the business organization using the SharePoint platform.
What about developer then? Well, I'm not, but when it comes to functionality and design using CSS, html, javascript, jquery and other techniques that are built into SharePoint I could call myself that. I think that you should use the product as far as possible, and if you cannot fix it there – well then you may have to code. And you can find so many add-ins or web parts that can fit the need and all you have to do is maybe customize them.
I have worked with SharePoint through versions 2003, 2007, 2010, 2013, 2016 and the last years also with Office 365 which I just love working with. I am certified on 2007 and 2010, the latest one was MCTS on 2010 SharePoint Configuration. It's time to do another certificate soon!
In my free time I love to go to concerts, music is a BIG part of my life and Stockholm is perfect for music lovers. Exercise, yoga and wellness is important for me just like travelling and adventure. When I do something I'm scared of – that is when I feel most alive!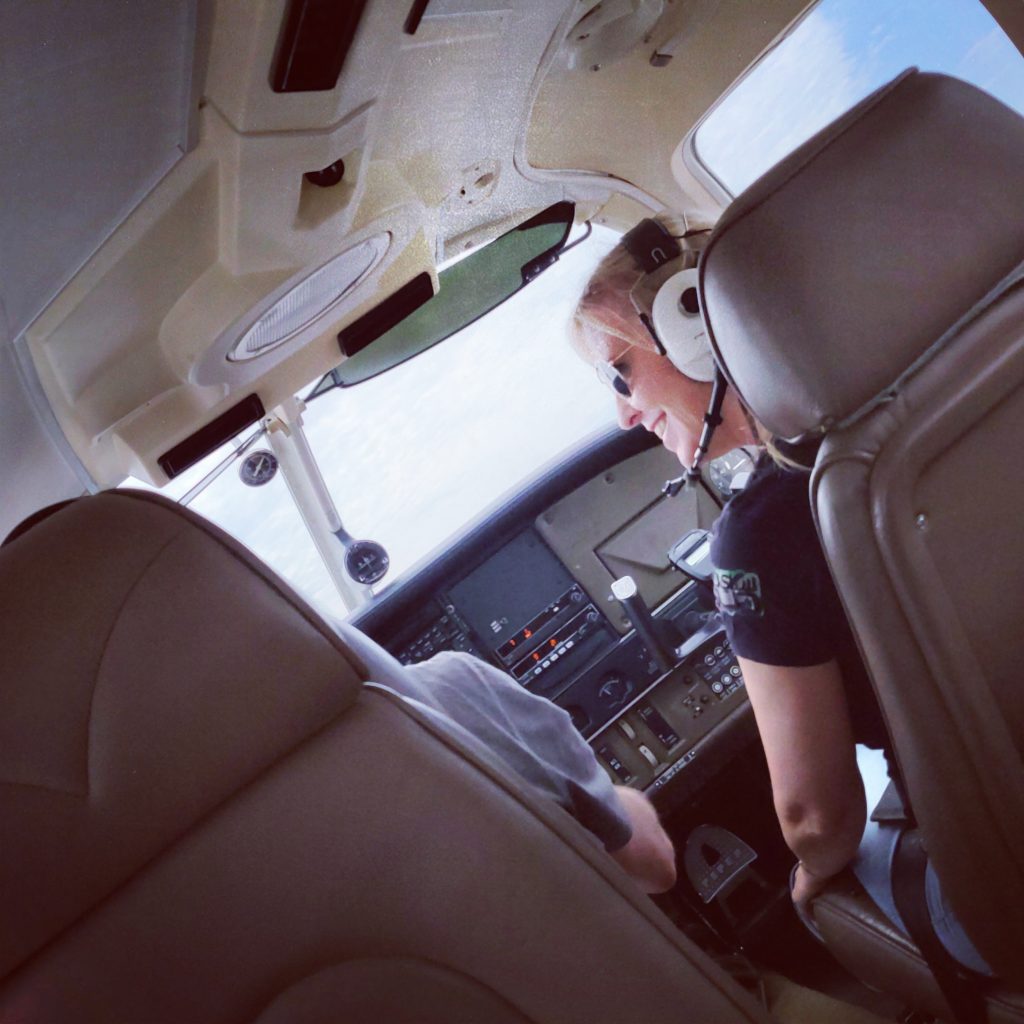 My last adventure was flying with a small Piper Saratoga, just me and the pilot!
To hold the controls and feel how it is to fly the plane is just an amazing experience!
Hope you enjoy my blog and the podcast! I love feedback so please feel free to comment on my posts or contact me on any social media, links below.
/Lise