Hello and welcome to my blog 😊
My name is Lise Rasmussen and I am the author of this blog. I have worked with SharePoint for more than 18 years now! Sometimes I love it and sometimes I end up in trouble… And those times are often documented here 😉 It's a constant learning curve working with this product and I always feel that there is so much more to learn. I believe that #SharingIsCaring and that's why I launched the WITGirls Podcast in 2017 (WIT stands for WomenInTech), where I share news and experiences from working as an IT consultant. Links to the listen: https://linktr.ee/Witgirls
I have worked with all versions of SharePoint since 2003 and of course recent years has had focus on SharePoint online. With Microsoft 365 you also learn to work with the other apps, like PowerApps, Power Automate, Teams and OneDrive to mention a few and also to keep up with all the new functions that Microsoft releases each and every day.
At least my job never gets boring or comes without challenges!
I believe that #SharingIsCaring and that's why I am doing this: blogging, podcasting and spreading the knowledge as much as possible. The SharePoint (and Microsoft 365) community is very strong and I want to contribute with my experiences. It takes a lot of time to blog, more than you know if you haven't done it, you must write all steps and screenshot them and it can take hours to finish a blog post. It's faster and more fun to talk and share, so in 2017 I launched a podcast, WITGirls Podcast (WIT stands for WomenInTech), where I share news and experiences from working with these products daily as an IT consultant. The podcast is released once a month, so be sure to subscribe so you don't miss out on any new episodes! Links to the listen: https://linktr.ee/Witgirls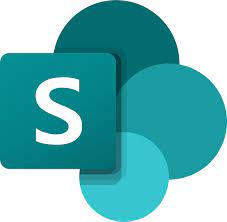 In the SharePoint world, it's hard to give yourself a correct job title so I'm not really sure what the correct one would be for me 😉 but having worked a lot with server administration and all the things that comes with that like upgrades, migration, server installation, server configuration, search configuration, user profiles etc I guess I'm an IT Pro, but I'm also on the business side with implementing intranet solutions and functions in the business organization using the SharePoint platform and that would make me a solution architect. On top of that, I often train my customers on these apps, how to use them, how to build sites and pages etc so that is a large part of my assignments too. But hey, it's fun to have several roles, it makes work more challenging!
What about developer then? Well, I'm not, but when it comes to functionality and design using CSS, html, javascript, jquery and other techniques that are built into SharePoint I could call myself that. And with the Power Fx language in Power Platform you turn into a developer wether you like it or not 😉 
I am a certified Microsoft Teams Administrator Associate, Power Platform Fundamentals and on Identity and Services. 
In my free time I love concerts, music is a BIG part of my life and have always been and Stockholm is a perfect city for music lovers! Exercise, yoga and wellness is important for me just like travelling and adventure. When I do something I'm scared of – that's when I feel most alive!
I hope you enjoy my blog and the podcast and, and I do this for free – no sponsors or payment for this work. But maybe one day, who knows! Your feedback is most welcome, so please feel free to comment on my posts or contact me on any social media.
Thank you for visiting and take care 🤗
/Lise Rasmussen (in social media you can find me on @sharepointbabe or @witgirlspod