This blog post is information about a bug in the Admin Center in Microsoft 365. I reported this to Microsoft the other day and here is a workaround until they have solved it. I discovered this bug when a customer wanted me to add their company colors into the Top Navigation bar in Microsoft 365. I opened the Admin center and clicked on Settings > Org settings -> Organisation profile and then on "Custom themes". There you have a few fields where you can add custom colors. But I could not change the values, they were in Read Only mode. (Note: I could change the logo and URL-fields):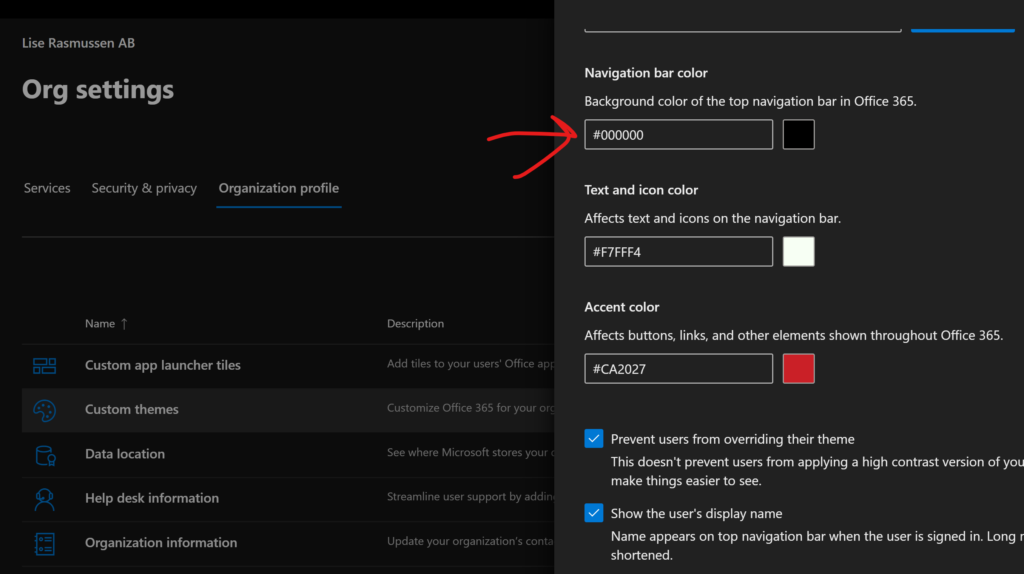 I tried both in their tenant and in my own, did not find any messages in the admin center so I sent a ticket from my own tenant to Microsoft. The technician tested on their side and found the same. The answer from them was to turn off the modern experience: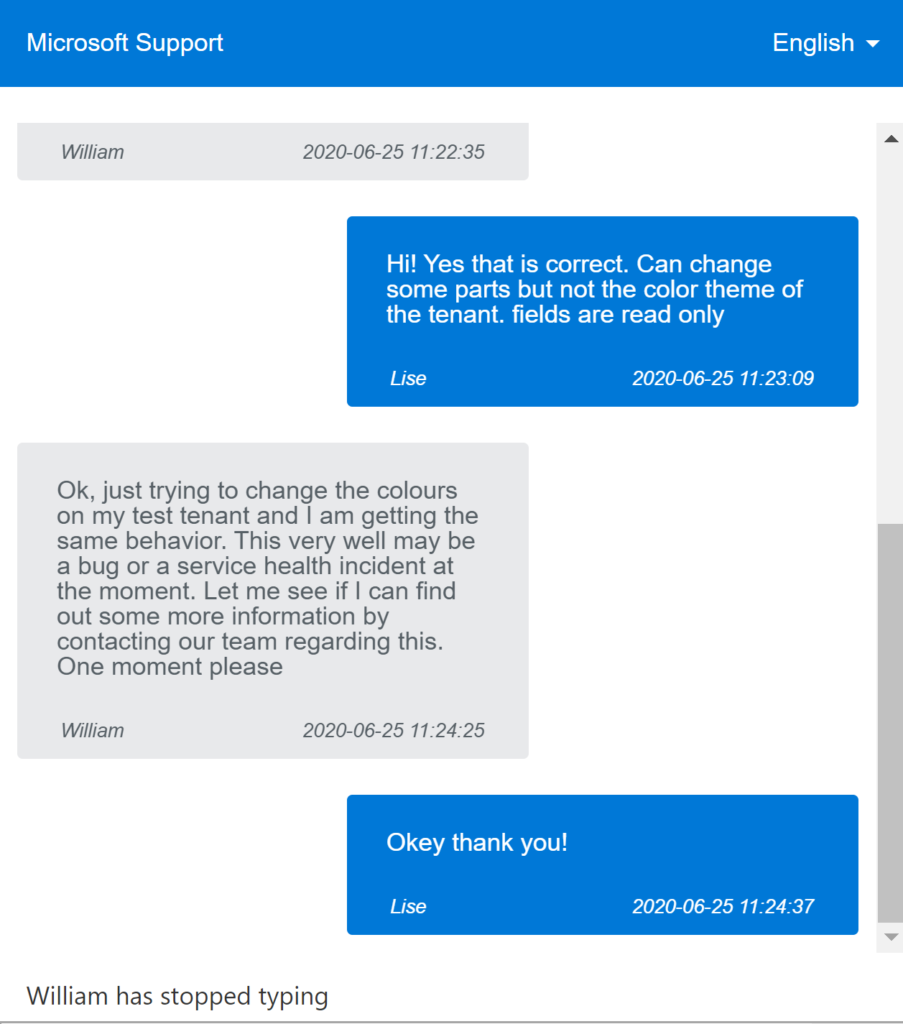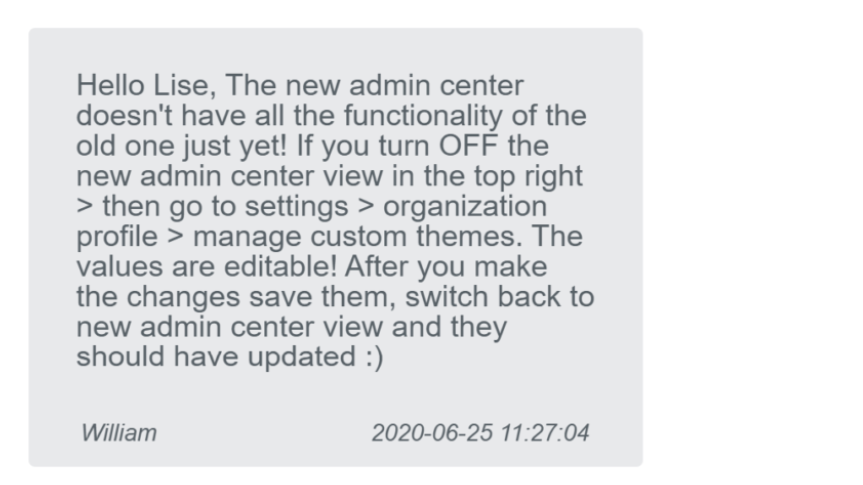 Now, this worked for my customer luckily enough because they still have the option to turn off the modern experience:

But in my own tenant, I cannot switch that off since my admin center is only available in modern experience and not the classic anymore. Microsoft is rolling out this to all realeases now, so you will not be able to switch between modern and classic mode in Admin center anymore. Therefore I cannot change the colors in my tenant until they have corrected this bug.