What is a Home Site?
The Home Site concept was announced by Jeff Teper at the Las Vegas SharePoint conference earlier this year. SharePoint home sites are an intelligent, integrated employee experience—a landing page—for your organization that:
Connects the workplace with Microsoft Search and megamenu navigation.
Shares relevant news and content to each user based on their role and place in the organization.
Engages employees with conversation and compelling video powered by Yammer and Microsoft Stream.
Empowers individual productivity with personalized content, information, and navigation.
The prerequisites are that you have a hub site built on a communication site. Then you can set that site to be your organization's home site with a new landing page and that is connected to the SharePoint start page.
How to enable a Home Site
Fire up SharePoint Online Management Shell and run the cmd Set-SPOHomesite. The cmdlets you need to run are in the following order:
Connect-SPOService which will ask for your tenants SharePoint Admin center URL and then open the login window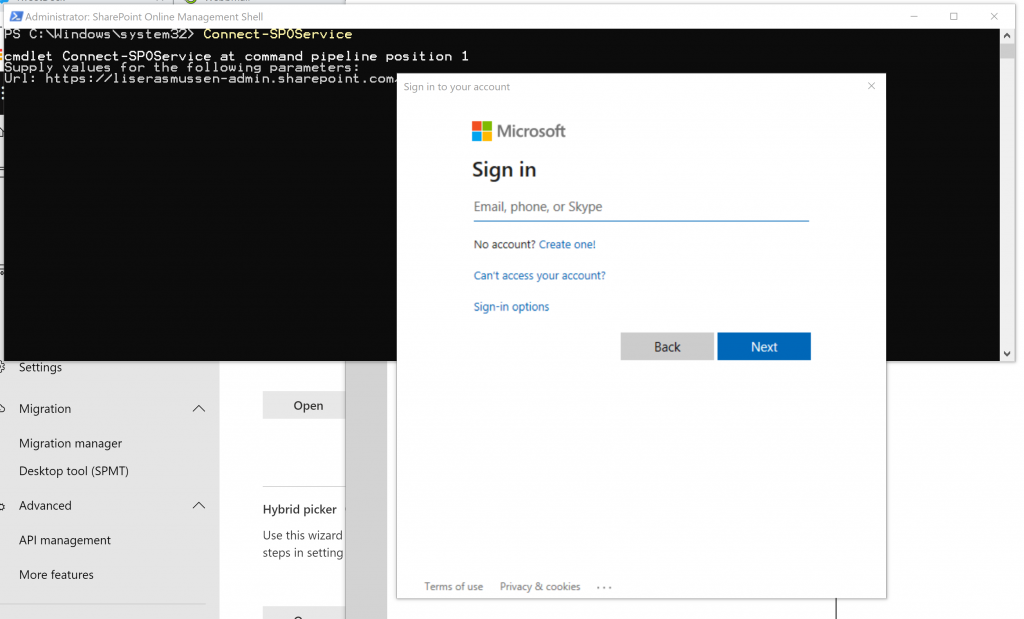 Set-SPOHomesite which will ask for the URL that you want to use as your new home site:

You get a message saying that it might take a while before the changes are applied.

Done! It did not take long to be applied.
This happens after enabling a Home Site
My organization's hub site mega menu appeared as a new navigation bar on the SharePoint Start Page (when you click on the "SharePoint" icon in the app launcher which is your personal SharePoint start page). This means that the mega menu from my new "home site" is integrated with, and visible on, my SharePoint Start Page so I have my company's navigation available right from my personal page. Nice!: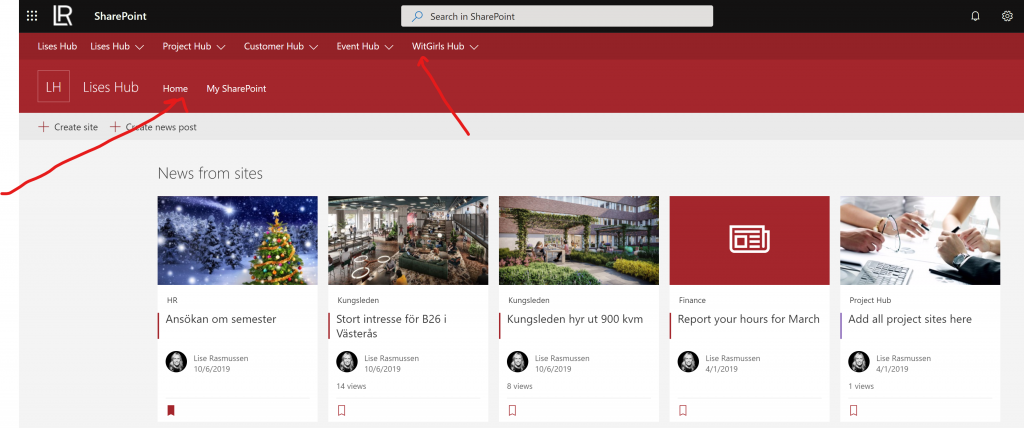 The branding applied to my hub site was applied to the SharePoint start page. Very nice! So if you have added a custom theme to your hub site it will be applied to the personal SharePoint start page too.

The footer is applied if you have a footer enabled on your hub site
The full search experience is now available up at the top where it searches Sites, Files, People and News.
The hub site got a new menu option "My SharePoint" which is a link to the personal SharePoint start page:

The news from the hub (the organization's home site now) are displayed with a special label, see "Lises hub" below compared to the news that are rolled up from HR (which is a news from an associated site):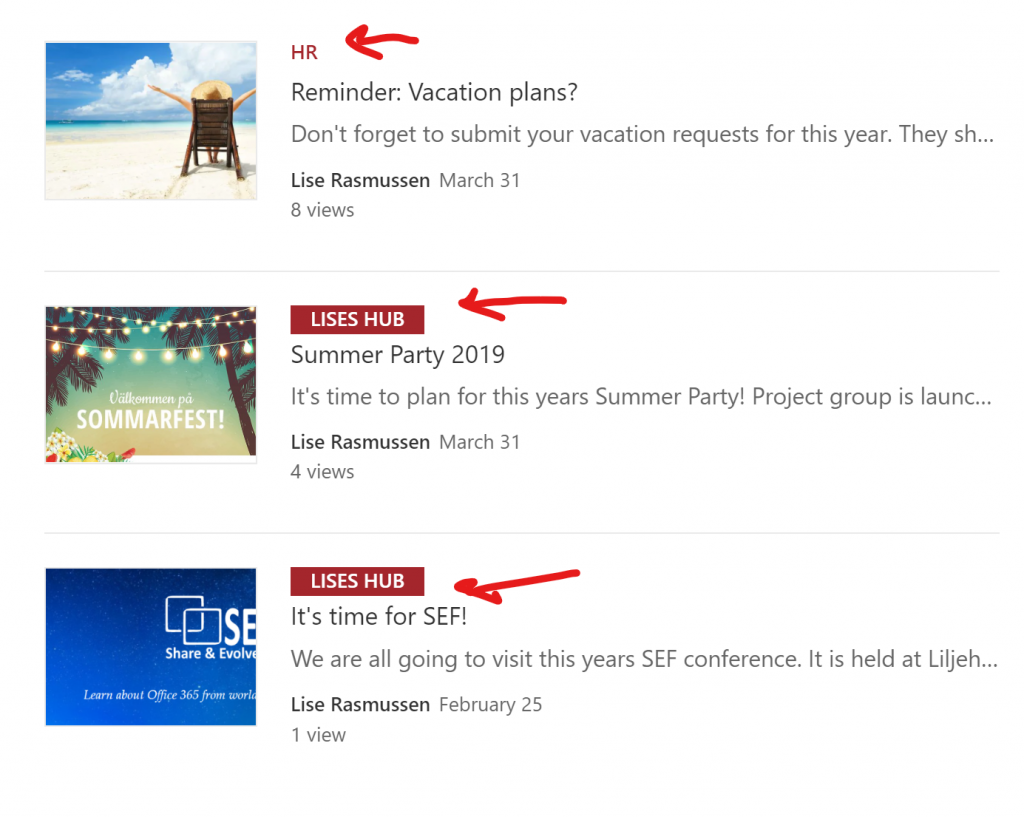 On the mobile phone
When you run the PowerShell cmdlet then the SharePoint mobile app is also updated. You will see a house icon up in the top above the Search box and that will take you to the organizations new SharePoint Home site: